Celebrating Rust's 5th anniversary with a huge update:
electricity is here, enabling players to build elaborate defensive contraptions and other amazing devices. This patch wipes the servers. Enjoy!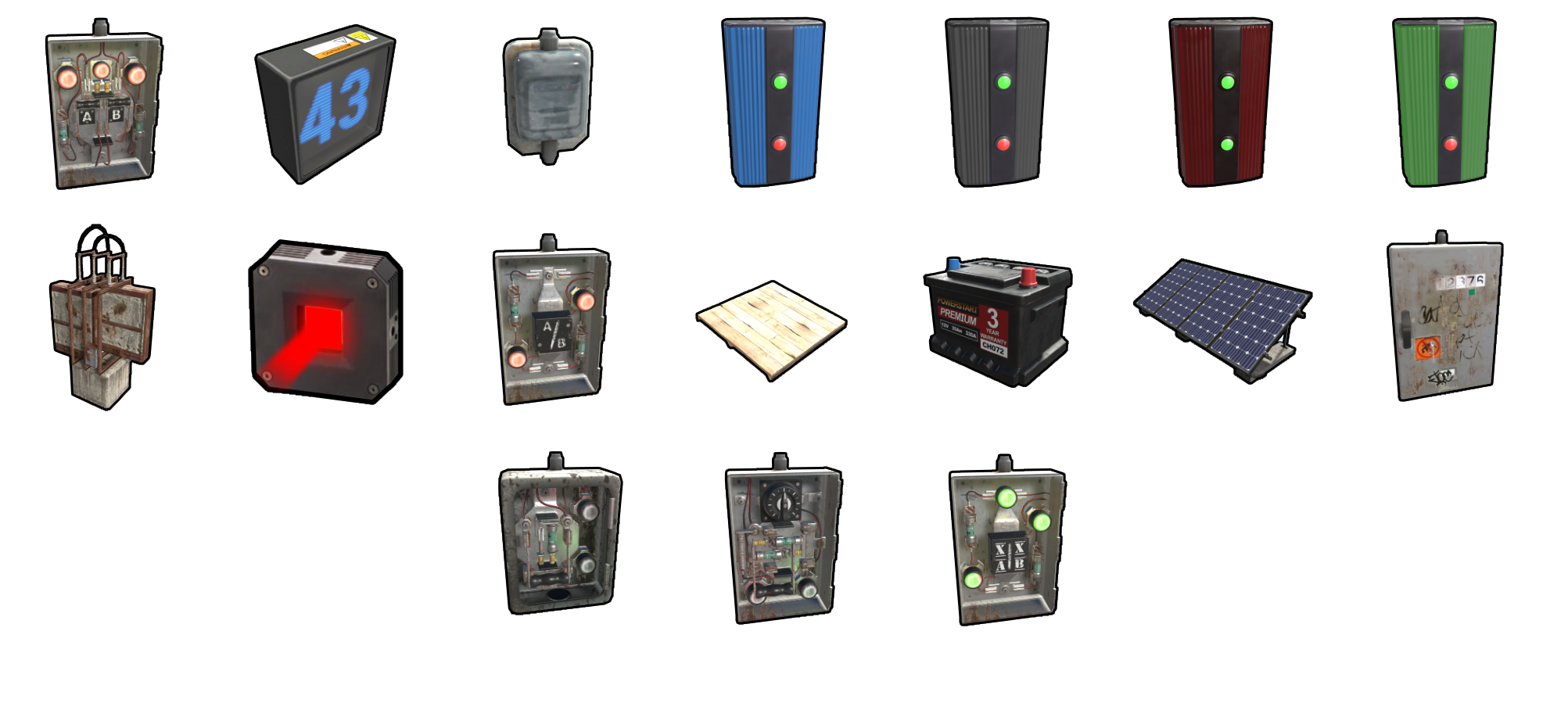 Electricty has been added to the game! I've been wanting to do this for a long time and finally decided to take the plunge this month and get it implemented. It's not totally finished, but all of the heavy lifting has been done so we'll be able to expand on it with ease in the coming months.
Electrical Components
Here is a list of all of the new electrical components added to the game:

AND Switch

Only allows passthrough when BOTH inputs receive power

Counter

Allows passthrough when a target value has been reached

Door Manipulator

Keeps a door open as long as it is powered

Blocker

Disables passthrough when power is received through its second input

Branch

Allows you to branch off power from the main power line

Combiner

Combines two root power sources into one for a
…